Looks like the 21st century has crowned its new shaggin wagon according to UK car insurer Yes Insurance. Suprisingly, the staid Volve Estate was chosen in a poll conducted by the insurance company of 4,000 people as the best car to have sex in. Why an insurance company needs to know which vehicle sees the most action is beyond us, but it's an interesting tidbit nonetheless. The Mercedes-Benz Sprinter Van came in second, which gives us a great idea for a project vehicle with shag carpet and a waterbed. Third place went to a vehicle that's actually equipped with the right hardware for such encounters, the VW Camper Van.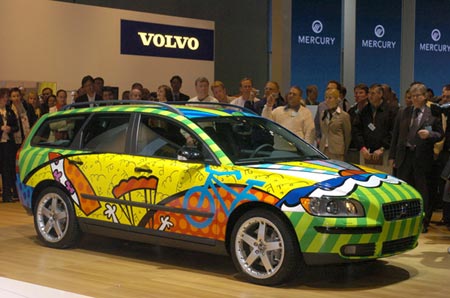 Other interesting facts culled from the poll:
68% of people have had nookie in their cars
10% of people have engaged in sex while driving
6% admit to damaging their cars during a steamy session
1% actually files a claim for damaged incurred during steamy session
Follow the jump for a complete list of the Top 10 Vehicles for Making Whoopee.
Top 10 Vehicles for Making Whoopee
1. Volvo Estate
2. Mercedes Benz Sprinter Van
3. VW Camper Van
4. BMW 3 Series Saloon
5. Ford Escort
6. Audi TT
7. Land Rover Discovery
8. Porsche Carrera
9. VW Golf
10. Ford Focus
[Winding Road]