For 2007, Volkswagen will offer a lineup of special edition models with unique characteristics to create excitement in showrooms and individuality among owners. The Wolfsburg Edition Jetta, Fahrenheit GTI, Fahrenheit GLI and Triple White New Beetle convertible will build on the already great features of the standard versions of these models, with elements and design cues exclusive to these special editions.
The Wolfsburg Edition Jetta is a 2.5 L Jetta with a "Wolfsburg" badge, leveraging the brand's German heritage. Special features include 16-inch alloy wheels, a sunroof, leatherette seats, cold weather package and monster floor mats. With manual transmission, this special edition is $19,360; automatic transmission is $20,435, representing a $2,000 value when compared to a similar equipped Jetta. The Wolfsburg Edition Jetta is available in the following color schemes: silver with anthracite trim; white with beige trim; black with beige trim; black with anthracite trim; and platinum gray with art gray trim.
The Fahrenheit GTI introduces a unique, energetic exterior color – Fahrenheit orange – to this sporty, high performance hatchback. Each of these 1,200 models will come with a Fahrenheit badge and its unique limited edition number on a three-spoke perforated leather steering wheel, adding to the car's individuality. This special edition offers European sport tuned suspension; 18-inch "Charleston" alloy wheels; "Fahrenheit" badging; heated leather sports seats; a sunroof; orange interior trim; orange stitching on the floor mats, DSG® boot, brake handle and steering wheel; and optional Sirius Satellite Radio. This special edition model is $27,665.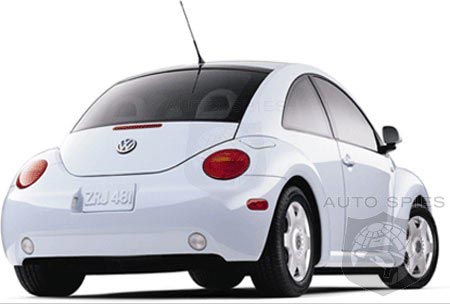 Similar to the Fahrenheit GTI, Fahrenheit GLI introduces a splashy color to the GLI lineup. The GLI special edition offers the same additions to the powerful model as the Fahrenheit GTI, but with an exclusive Fahrenheit yellow exterior and yellow trim and stitching in the interior. The manual transmission model is priced at $27,880 and the automatic at $28,955. The Fahrenheit GLI will also only be available in 1,200 special edition models.
The Triple White New Beetle convertible offers a new color combination that has strong ties to the legendary original Beetle. With Campanella white exterior, white interior and a white convertible roof boot, the Triple White is available with automatic transmission for $25,990. Each of these 3,000 special editions also offers 17-inch alloy wheels, a three-spoke leather wrapped steering wheel, white leatherette seats, white leatherette center armrest, black carpeting, floor mats and door panels, and SIRIUS Satellite Radio. [autospies]