Breaking a long-held advertising taboo, Volvo is bringing to the United States a campaign that dares to show consumers disrespecting its brand. The push asks consumers whether they love or hate the all-new Volvo C30 — and goes so far as to show a theater audience booing and throwing tomatoes at a woman onstage unveiling the car.
16 short films
The effort, begun in the United Kingdom last year and coming to the United States later this year, solicits people's opinions about the entry level premium hatchback and is themed "product of free will." The Web site, found at www.volvocars.com/freewill, offers, among other things, 16 short films that will also air on TV, said Tim Ellis, global advertising director of the Ford Motor Co. brand.
Each film represents someone's take on the car's looks, and while most are positive, several go the other way. Visitors are asked to rate the films, most of which end with a narrator saying, "That's one opinion. What's yours?" A 10-second positive film will run in the same commercial pod as a 10-second negative one.
Account review
EuroRSCG Fuel of London, which is defending the account in a global review first reported by Advertising Age, handled the blitz, Ellis said. The C30 work "is well-liked by all the markets," he said, "so the quality of it has nothing to do with the review."
Ellis said the effort's aim isn't really to get opinions but to get non-Volvo owners ages 25 to 35 to think about and consider the C30. Volvo researched this idea carefully, he said. Consumers felt the marketer was conveying honesty and confidence in the ads.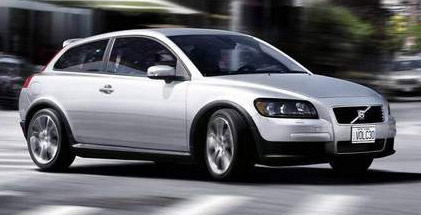 "In research, we learned that people feel as if we are really talking directly to them, so they consume it and engage with it differently than other typical advertisements," Ellis said.
And Volvo doesn't believe some people won't like the car's styling. He said the effort is "about taking a bold and honest approach, respecting people and then having some fun." [Auto Week]