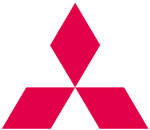 Mitsubishi Motors Corporation (MMC) announces today that it has decided to transfer production of all EU-bound SUVs it supplies to PSA Peugeot Citroen from its Mizushima Plant (Kurashiki, Okayama Prefecture), where they are currently built, to its European production hub, Netherlands Car B.V. ("NedCar", Born, The Netherlands).
The transfer will be effective as of January 2009.
This decision was driven by MMC's desire to optimize its production capacities according to demand for each model, minimizing missed sales opportunities.
A 100% Mitsubishi Motors facility, NedCar currently builds the European Colt family of compact cars. From August 2008, NedCar will add production of the Outlander SUV.
In parallel, production of the non EU-bound PSA Peugeot Citroen SUVs will be transferred to MMC's Nagoya Plant (Okazaki, Aichi Prefecture), starting November 2008.