Chrysler has official unveiled the 2007 Dodge Avenger Concept, which will see production in the coming months. Initial photos of the car leaked from a Chrysler facility earlier this month. The sedan will be offered with the choice of a 173 hp four-banger, 189 hp flex-fuel V6, or a 235 horsepower high-performance V6.
 The three engine choices are, in fact, identical to those of the 2007 Chrysler Sebring — a direct sibling to the Avenger.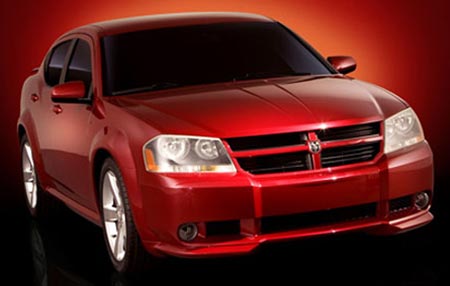 A diesel model will also be offered, but it's unclear if it will be available in North America.
The Avenger is set apart from the Sebring in terms of exterior styling and interior treatments.
It's not clear how the Avenger will be priced in comparison to its Chrysler counterpart, which starts at $18,995. [Leftlane News]