During an interview with AutoVisie magazine, Ulrick Hackenberg, a high ranking product exec at Audi, said that the TT-based Shooting Brake concept that debuted at the Tokyo Auto Show in 2005 will not make it to production.
Concerns over the cannibalization of the TT coupe's sales, along with the possibility of overextending the production line where the TT is produced, were cited as the primary reasons for the decision.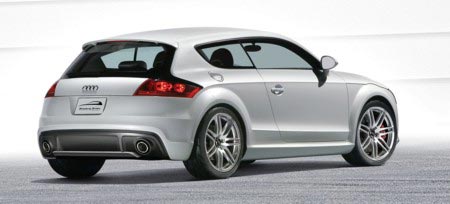 As reported earlier today, there still seems to be plans to produce a smaller Audi hatch that may slot in below the A3, so for those of you who want to upgrade from your GTI from your Golf, there still may be a four-ringed light at the end of the tunnel.
[Source: AutoVisie via Motor Authority]