When Lotus announced earlier this week that its intends to bring three new models to production over the next few years, we began day-dreaming of the myriad of possibilities that may come about. As good as the Elise and Exige are, and as good as the Europa and new Esprit hope to be, some of Lotus' more intriguing offerings were vehicles that weren't developed from the ground up by the boys in Hethel.
Stateside, the Ford Lotus Cortina has been hailed as the original sport compact. Introduced in 1963 and sold in limited numbers, the Cortina benefited from the staple Lotus tweaks, namely suspension upgrades and lightweight materials. When compared to the Lotus Carlton, however, it seemed pedestrian, at best.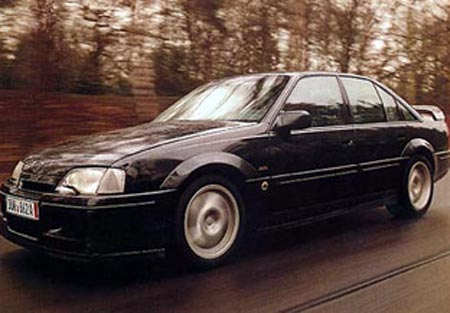 The video above is a vintage episode of Top Gear, with then host, Tiff Needell driving one of the most controversial vehicles ever to be offered in Europe. The Lotus Carlton was based on the Vauxhall sedan bearing the same name and was stuffed with a twin-turbo 3.6-liter inline six, developing 377 hp and 419 ft/lbs. of torque. All that power was channeled through a six-speed manual transmission pulled from the Corvette ZR1, sent to the rear wheels through an LSD, which then catapulted the stately sedan to 60 in 5.2 seconds. All of this before we even broke into the 90s.
Since part of Lotus' plan for the future includes helping to develop vehicles for other manufactures, we hope that the standard set by the Cortina and Carlton may inspire upcoming collaborative efforts