I tested Saturn's Aura midsize sedan last year and had a chance to get in its new hybrid version last week. The Aura Green Line shares its hybrid drivetrain with Saturn's Vue Green Line SUV and gets an EPA-estimated 28/35 mpg (city/highway). That's the same rating as the Honda Accord Hybrid but less than the Toyota Camry Hybrid's 40/38 mpg. If the Aura isn't already at your local Saturn dealership, it should be arriving shortly.
The Aura Green Line has what's called a mild hybrid system that supplements the car's four-cylinder gasoline engine with additional power from an electric motor/generator when accelerating. The car doesn't move on battery power alone, like a Prius. The Aura's total system output is 164 hp, which is adequate, and more importantly it operates seamlessly. If you didn't know you were driving a hybrid, there's relatively little from the driving experience — apart from the engine shut-off feature when the car comes to a stop — to clue you in to the fact.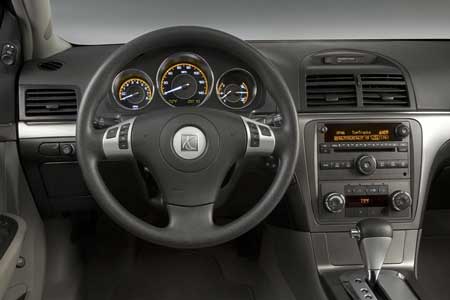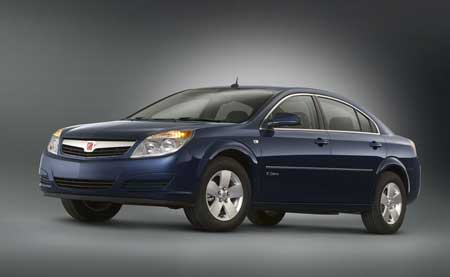 One of the regular Aura's best attributes is its suspension, which provides a comfortable ride while rewarding the driver with sporty handling. The Aura Green Line has the same feel despite having smaller 16-inch wheels and low-rolling-resistance tires.
My biggest gripe with the regular Aura was its cabin, which has fit-and-finish issues that are hard to ignore. Unfortunately, the Green Line isn't an improvement in this regard; it has some glaring panel gaps you wouldn't expect to see in a brand-new model.
Still, if you're looking for a hybrid on the cheap and want a sedan, the Aura Green Line, which starts at $22,695, is a sensible choice that doesn't ask the owner to make any significant compromises. [CARS .com]