Volga is known mostly for small Soviet-era sedans used by the KGB and as limos for the communist party central committee members – a little less so for customized German luxury cars. But in a revolution against Western propaganda, the Russian automaker has unveiled its second coachbuilt BMW.
The Volga V8 roadster starts life as a BMW 650i cabriolet before being treated to custom body panels to give the car 60's retro styling in tribute to the (charismatically-named) Volga GA3-21P. Aside from the bodywork, the car's mechanicals seem to carry over from the stock BMW, which is probably a smart move.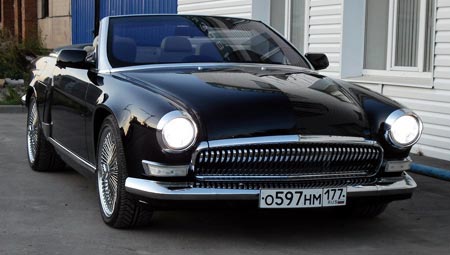 The V8 Roadster follows the path of the V12 Coupe, based on the BMW 850 CSi, which was built in 2001 as a throwback to the Volga GA3-219 (with a 9, the roadster has a P).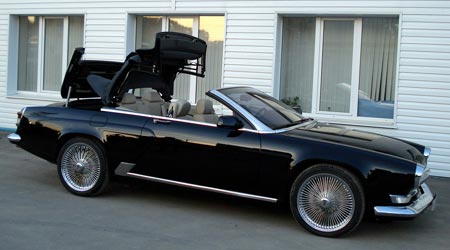 Not much additional information is available on the cars, unless you're fluent in Russian, but follow the jump to find a full gallery of images.

 
Volga may be in danger of folding, but not before joining Fisker in crafting an exclusive coachbuilt BMW [CarDesign ru]