We found some sources saying that Audi will bring a Mini killer in 2010 which will be the official successor of the Audi A2, but now called Audi A1.
The current issue of German "Autobild" has this story as a main topic including the first pics ever.
Being currently in Japan we couldn't get our hands on a copy of it, so we had to rely on some pics from an AutoWeek forum. Make your own mind if it looks reliable. To be honest, we don't hope and think so.
Stay tuned for more news!
The Audi A1 is said to arrive with 3 doors, 4 seats, in compact size and with the new twincharger engines. Diesel engines will also be available. It seems like that the Audi A1 will get a shooting brake look, maybe similar to the Audi TT Shooting Brake concept shown in Tokyo.
Prices are said to be between 15.000 and 20.000 Euro.
German "Auto Motor und Sport" now published more details of the upcoming Audi A1.
The Audi A1 "Shooting Brake" is said to cost between 16.000 and 18.000 Euro to compete against the Mini.
The base will be shared with the VW Golf V and the former VW Polo. Due to budget restrictions no quattro version will be available.
Engines are coming from the known FSI and TDI range. A more powerful TSI will be available later.
It's also said that the Audi A1 will get an open version. It's currently being discussed if it will be 2-seater roadster or a 2+2 convertible.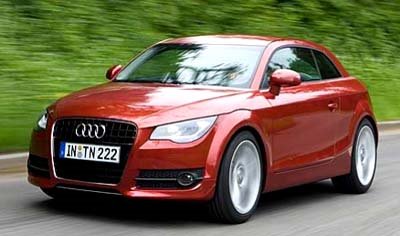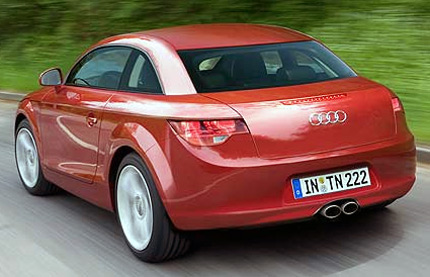 The Audi A1 will have its premiere at the IAA 2009 in Frankfurt, the open version will not be available before mid 2010.
Related news: GermanCarBlog, P4MR, Audi A1
Source: Auto Motor und Sport